This session will look at how we keep ourselves well under stress and pressure. The Film and TV Industry can be fast paced and intense, so protecting our mental health and wellbeing is crucial to our resilience, especially when away from home and our usual networks of support.

This is a practical session looking at tools, tips and techniques to help keep you on track.
ScreenSkills is the UK-wide industry-led skills body for the screen industries — film, television (including children's, unscripted and high end), VFX (visual effects), animation and games. ScreenSkills provides industry focused insight, career development, training and cash grants to help people get into the industry and progress within it. To learn more about training and resources from ScreenSkills check out screenskills.com and contact NI Training Manager liz.barron@screenskills.com
This session is sponsored by the ScreenSkills HETV Skills Fund.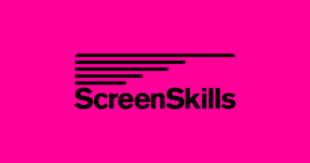 About Alison Surtees
Alison is a Producer, consultant, and trainer, working across the creative sector. She is co-founder of Manchester Digital Music Archive and Future's Venture Foundation, freelance trainer with a range of industry organisations such as BBC, ScreenSkills and BECTU and works with In Place of War developing CPD for creative entrepreneurs across the Global South and Europe.

As a consultant, she has delivered work on strategic development and organisational change, and evaluative practice, for organisations such as Film and TV Charity, ScreenSkills, Screen Yorkshire and MediaCityUK. She is a Mental Health Champion and a MHFA Instructor.
Keep Updated
Sign up for latest events and news updates.